Nollywood actress Ireti Doyle has written an amazing note about Adesua Etomi and Banky W who recently broke the internet with the news of their engagement.
The beautiful actress and mother of two who starred alongside the couple in the popular movie 'Wedding Party' as 'Lady Obianuju Onwuka' took to her Instagram page to eulogise the cute couple. She wrote:
"Aunty Irety..Aunty Irety" …she said in a breathless voice over the phone…"guess what"? I'm engaged…he proposed!! I already knew who "he" was, you only had to see these 2 together to know that there was something special going on…

"Of course i wanted a blow by blow account of proceedings ( ask all my young friends I'm famous for my intrusive and sometimes "inappropriate" questions…I'm 50; so I can lol!!) and by the time she was done I think i nearly discombobulated the poor girl as I blubbered over phone…I doubt there's anyone that won't be overcome with emotion at the sheer beauty and magic of this real life fairytale.

[email protected] is one of the last Mohicans…a real gentleman…omo ti won ko lati ile wa to de gba eko… as for @adesuaetomi were I to describe her as a colour it would be bright happy sunshine yellow…bringing light and joy wherever she goes… both of them beautiful inside out and each one at the very top of their game – the perfect couple…..they've both lucked out.

"You two deserve each other…God bless you both, keep you, increase you both in wisdom and grace. He will provide everything you need to navigate this new phase in your lives…Congratulations kids…may the joy you find in the Lord and in one another never diminish in Jesus Name! #BADESUA2017❤❤❤??

"? PS: as for Lady Obianuju Onwuka… don't you two worry bout a thing…I got that woman on lockdown?lolll."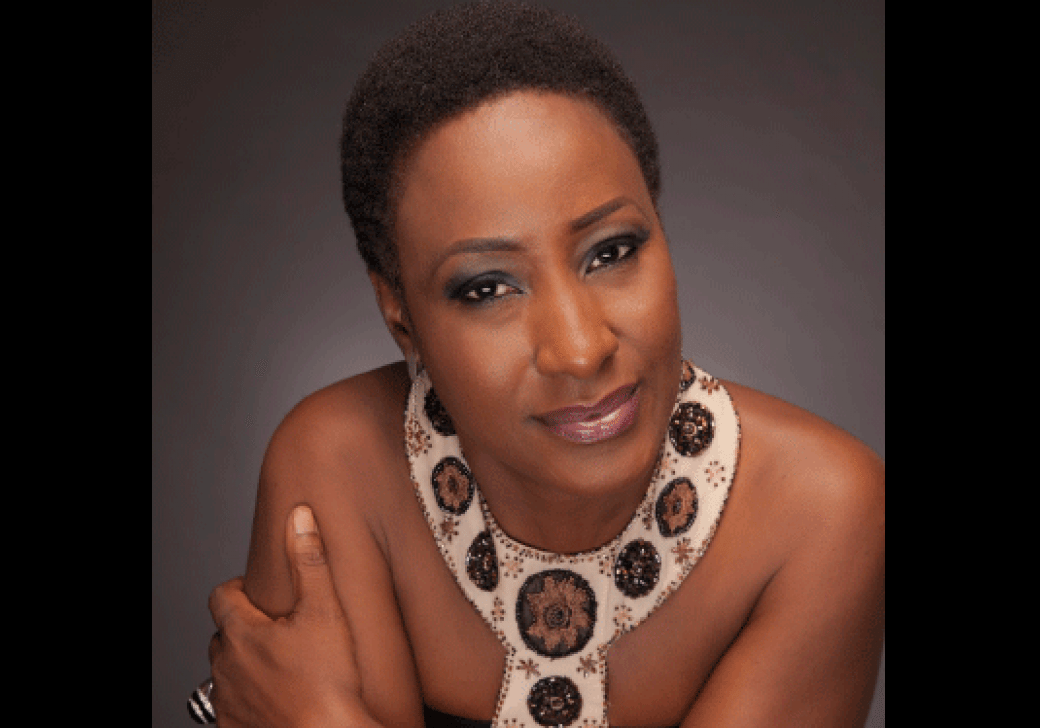 Since popular singer Banky W and Nollywood actress Adesua Etomi announced their engagement, the couple has been greeted with lots of commendations by friends, colleagues and well-wishers.
Read Also: The Wedding Party 2 – Guess Who's Getting Married In Dubai? 
Notably, below are some felicitations dropped by fellow actors who starred alongside the couple in the blockbuster movie "Wedding Party" which casted them as the major characters.
Richard Mofe-Damijo wrote:
"Awwww… My babies, your love brings happiness to my spirit and tears of joy to my heart. I'm proud of the man you @bankywellington are and you my sweetheart @adesuaetomi are one of the few young people who give me hope in this generation. That both of you know Christ the way you do and love him with your hearts is such a joy.
"Now that we've gone public, let's go wild with the wedding planning. Papa bear is proud of you both. God bless this union."
Sola Sobowale wrote:
"When God says Yes, nobody can say no!
"My Banky, my one and only Banky, you are one of the sweetest, kindest and honest people I have ever met. In the time I have known you, you have proven to be someone who always knows what he wants and gets it with all determination. Let me tell you, you did not fail in this case. You were brave and took this bold step many always seem to run away from.
"Omo mi, my Adesua, I remember the conversation we had about finding 'the one'. Funny thing is I saw this happening after seeing you both together on set. I am not sure what it was, but I was moved. I just decided to keep it to myself and simply pray for you.
"May God bless your union. As you both join together, you become stronger, greater and incredible forces. May you always find joy and solace in one another. No one and I repeat, NO one shall ever get in the midst of both of you. You shall bless nations with this union. You shall inspire the world with your union. You shall live in eternal happiness for the rest of your lives. Most of all, the love you share for one another shall ever flourish in the name of Jesus! Amen!!! I am so happy for you my darlings! Congratulations to you both. I love youuuu."
Mo Abudu wrote:
"Dear Adesua and Banky W, I am so so happy. You guys are truly made for each other. Congratulations on your engagement. May God almighty bless your union. Hugs and kisses."
Ikechukwu Onunaku wrote:
"So proud of you both. Congratulations @bankywellington and @adesuaetomi on this huge step in life I pray God guides and protects and blesses this commitment all the way. May this collaboration be fruitful in all aspects of the word."
Beverly Naya:
"Aww too cute! Love is a beautiful thing, incredibly happy for you two. Congrats guys!! I think we all saw it coming, beautiful chemistry.
"Wish you both nothing but love and happiness."
Captdemuren wrote:
"He asked. …She said yes, Love you guys!!! Congrats Susu&Bubba. This was tough keeping coded for so long."
See Also: Be Like Banky W, Slide Into My DM – Nigerian Lawyer Calls On Potential Suitors
Kemi Adetiba wrote:
"MY BOY DID IT!!!! I knew it was coming''Cos I saw the way they were together, even though they were using style to hide. You can't hide that type of chemistry. I remember the day I teased him about it and he didn't flinch. In fact, I was taken aback as I had never heard him speak of anyone the way he did of @adesuaetomi and I'm so stupid happy he's behaved himself and didn't let her get away. So happy for you both. Too STUPID Happy!!
rn rn